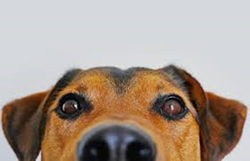 Opening with nature at its nastiness this weekleading the PS population to an understandable lack of lighthearted labor although PS-sssst! stumbled on one mini-original attempt at cleverness proving that the ever-intelligent intellectuals are ever-imaginative and inventive.
To Queensland we go where the Minister for Agriculture called on dog owners to take special care of their canine companions so they don't run foul of a loose bacteria known as Ehrlichia canis (E canis), more conveniently Englished as 'Ehrlichiosis'.
"We do not want dog owners to go through the trauma of seeing their beloved dogs suffering the effects of this horrible disease," the Minister warned.
"Dog owners should also watch for any signs of illness, avoid taking dogs into tick-infested areas…"
Faced with ticks now identified as the miscreants in the issue, the State's forever clicking Public Relation gurus cunningly put them to work to draw attention to the media announcement that promoted the Minister's announcement.
They cleverly headlined his statement as: "Effective tick control program – Tick!"
Ever clever? – Yep!
Good old National News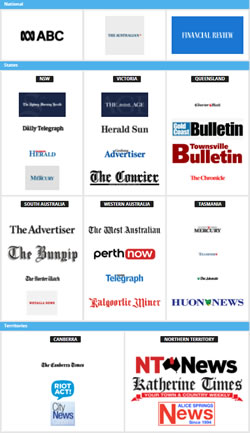 speaking of cleverregular readers of PS News – for obvious reasons permitted to use the adjective 'clever' – may have noticed the upgraded collection of links to news outlets across the nation sitting together in PS News's very handy 'National News' section.
A long-standing favorite for finding out in one place what's happening in every place in our nation, 'National News' attracts its own visitors, a great many of whom put it to work first thing in the morning along with the ultra-necessary ritual coffee.
'National News' puts readers in touch with the latest reports in Australia's daily and weekly newspapers, with national and international newspapers and local and overseas news services
It's free, it runs 24 hours a day and it's exclusive to PS News readers.
Put it to work now..! Visit the all-embracing 'National News" at this link.
Booked to travel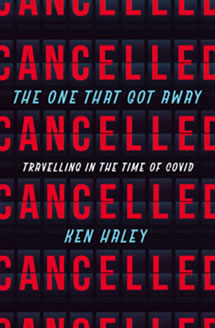 Calling on Rama Gained now to name the lucky winners in her latest great free giveaway in which three lucky readers stand to be new owners of the fun travelogue book "The One That Got Away – Traveling in the Time of COVID" by Walkley Award-winning journalist Ken Haley.
For a place on Rama's Winners' Wheel, all we had to do was tell her the year in which Mr Haley chose to go traveling in North America, Cuba and the Caribbean, during which he encountered the pandemic in person.
Rama's correct answer was 2020 – embarking on 21 February to be exact – and the three right readers first out of the PS News Barrel of Booty were Voret C of the Australian Taxation Office, Susanna A. from the Australian Border Force and kate d desde the national Department of Education, Skills and Employment.
Congratulations to all three winners and thanks to everyone for playing Rama's game. The new owners' books will be on their way very soon.
For another chance to highlight Rama of her prize rewards simply visit her latest review of the Book Managing Your Career at this PS News link and take your chances or follow her other review of the DVD East of the Mountains at this link to go for a second chance to win.
Good luck to everyone who does.
Around the word
And finally, a last word from our super smart Philomena S. of the Victorian Department of Families, Fairness and Housing, this time she's' wrangling with the English language which only has itself to blame!
Always a keen shopper, the wise Philomena pointed out that when we've seen one shopping center we've seen a mall, that a will is a dead giveaway and that when she saw her first strands of gray hair she thought she'd dye .
Plus, if you ask Philomena she'll tell you that trying to write with a broken pencil is pointless!
On that note….
Till next week ……
Something to share?
Send to [email protected]
(And, yes, it can be anonymous!)