Like your dog's favorite game, the decision whether or not to get pet insurance can be a tug-of-war. On the one hand/paw, you want to make sure your pet is protected if something goes wrong. On the other, a pet insurance policy can be expensive and can come with exclusions and limitations. This begs the question – is pet insurance worth it?
How much are vet fees?
If you're tossing up pet insurance, one factor to consider is whether you could afford to pay vet bills if your dog or cat was sick or injured – and what you would do if you couldn't.
To give you an idea of ​​costs, RSPCA insurance data from the 2019 financial year found the average claim for cancer was $3,503.74, tick paralysis was $1,156.87, diabetes was $1,952.39 and snake bites was $2,133.31. Bear in mind these are just average figures and the cost may be higher or lower depending on your circumstances.
What are some of the advantages of pet insurance?
Arguably the main benefit of pet insurance is knowing you'll be covered financially in case certain large vet bills arise. Provided your pet's condition is not excluded, pet owners can claim back a portion of vet fees – usually somewhere between 65% to 85%, depending on the policy (an excess and limits may also apply).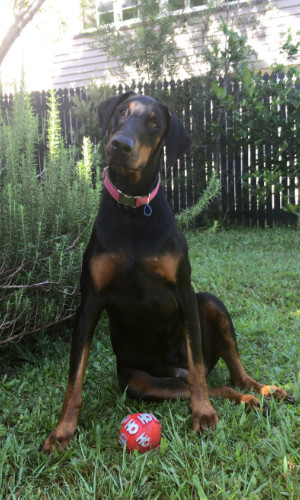 Ashleigh Chadwick-Jones decided to take out pet insurance for her dog and cat about three years ago. The decision came after Ashleigh's Doberman, Lexy, needed a leg operation, setting Ashleigh back $3,000.
More recently, Lexy injured her neck. This has racked up $1,700 in vet bills and Ashleigh was told that five-year-old Lexy will need medication for the rest of her life. Having paid the total cost of Lexy's leg operation out of pocket, Ashleigh told Canstar having insurance to cover 80% of Lexy's current neck-related bills was a big financial relief.
"It's a huge perk," Ashleigh said. "Lexy will need two different medications costing $70 and $90 each month for the rest of her life. This will add up over the years and I can claim back most of the cost."
Some pet insurance policies will also cover routine care as a standard or optional inclusion. This generally includes certain preventative treatments such as de-sexing, microchipping, vaccinations, heartworm control and flea, tick and worm control. The cost of vaccinations alone can add up over the years. Research from the Australian Veterinary Association puts the average cost of vaccinations at around $80 to $90 each year for an adult animal.
What are some of the disadvantages of pet insurance?
exclusions
Pet insurance won't necessarily cover everything. While all policies are different, generally insurers will exclude pre-existing conditions – these are typically defined as injuries or illnesses that your pet had before you took out the policy.
Other common exclusions include elective treatments (like de-sexing if your policy does not cover routine care) and illnesses that could be prevented by vaccines (such as kennel cough). It's important to carefully read the product disclosure statement of any policy you're considering, so you understand what you will and won't be covered for.
You usually can't claim everything back
You can typically only claim back a percentage of your vet costs. For example, you may only be able to claim back 65% or 85% of eligible vet bills, depending on your policy. Insurers will usually also have an annual benefit limit. Once this has been reached, you will need to pay any further costs out of pocket.
If you choose a policy with an excess, your insurer may deduct the excess from your benefit amount. Other insurers may require you to pay the excess before or when they process a claim. There are a number of insurers who offer no excess pet insurance or give you the option of paying no excess. However, if you choose this option, bear in mind that it may make your premiums more expensive.
Limited options for older pets
Generally, it can be beneficial to buy pet insurance when your cat or dog is still a kitten or puppy. This is because as your pet ages, it's more likely to develop health issues that could be excluded as pre-existing conditions if you decide to switch policies. This means you may not be able to get better coverage for an older pet with pre-existing conditions if you decide to change policies down the track.
Additionally, older cats and dogs are generally only eligible for accident-only coverage. According to Canstar's database, accident and illness policies are typically offered for pets between eight weeks and eight to nine years old. On the flipside, there is typically no upper age limit for accident-only plans.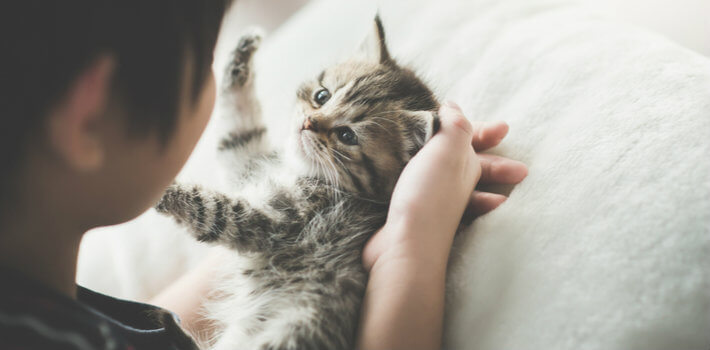 Waiting periods
Pet parents will typically also need to sit through a waiting period before they can make a claim. For example, about a month after taking out pet insurance, Ashleigh was told Lexy would need an operation on her other leg.
Even though Lexy was now insured, the policy had a six-month waiting period for certain leg injuries. This meant Ashleigh couldn't claim on this surgery and had to foot another $3,000 vet bill.
How much does pet insurance cost?
Another factor to weigh up is cost. The cost of pet insurance depends on a combination of factors, including the type of animal you are insuring, as well as its age, breed and gender. Premiums tend to be more expensive as your pet ages and its risk of injury or illness increases.
The cost will also differ depending on the level of insurance you choose (for example, accident-only, accident and illness or comprehensive) as well as the any excess and annual benefit limit you select.
According to Canstar's research, the average annual premium on our database for an accident and illness policy for a small dog who is less than one year old is $825 at the time of writing. For a small five-year-old dog, the price jumps up to $1,096 per year.
Pet insurance is typically cheaper for cats compared to dogs. The average annual premium for an accident and illness policy for a kitten under one year old is $495. These figures are based on quotes obtained for Canstar's 2020 Pet Insurance Star Ratings.
What's the alternative?
While it can have its benefits, paying hundreds of dollars a year for pet insurance is unlikely to get many tails wagging. So what are some possible alternatives?
Instead of buying pet insurance, one alternative is for pet owners to regularly put money into a savings account and use these funds to pay for vet fees that crop up. However, a potential flaw in this plan is that you don't know when your pet could become ill or injured, making it a cost that can be difficult to budget and save for.
For example, if something happened to your pet when you were just beginning your savings plan, this could put you in the position no pet owner wants to be in – choosing between footing a large vet bill or seeing your pet in pain, or even put down, because you haven't built up enough savings to cover the treatment.
It could be worth asking if your vet offers payment plans. However, this will be up to the individual clinic and not all vets will have this as an option. If your vet does offer plans, remember to check if any fees and charges apply.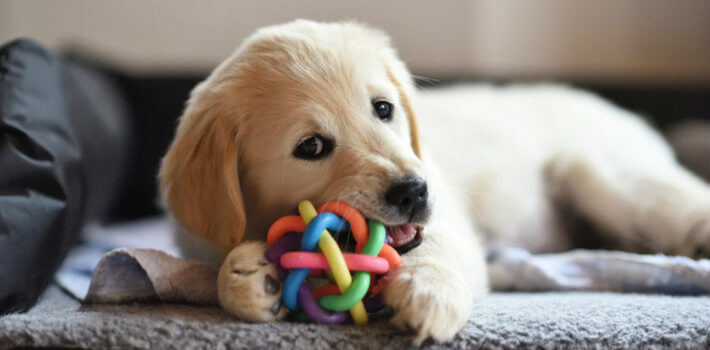 An alternative could be to both get pet insurance and open a savings account and use the money you set aside to pay for any out-of-pocket costs that your policy doesn't cover. A savings account may also come in handy if you haven't finished the waiting period on your pet insurance.
At the end of the day, what's best for you and your pet will depend on your personal circumstances. It's worth taking your financial situation into account, as well as your pet's age, its current health and whether it may be prone to future health problems. If you're considering taking out a policy, Canstar's latest Pet Insurance Star Ratings and Awards compared 151 policies from 25 providers to find out which ones led the pack in terms of both price and features.
Main image Source: Przemek Iciak (Shutterstock).